Talks between the UK and the EU on a post-Brexit trade agreement continued during the night, but a deal is expected to be unveiled on Thursday.
Negotiators in Brussels are said to be trying to finalise details on fishing quotas, which have proved an obstacle to an agreement during months of talks.
The PM has briefed his cabinet.
Boris Johnson is expected to speak to European Commission President Ursula von der Leyen on the phone, BBC political editor Laura Kuenssberg said.
A press conference is then expected to follow.
Kuenssberg said she understands there were four calls between the pair to get a Brexit deal "over the line" – and the final one is "expected to sign and seal".
It is understood the agreement does not have a role for the European Court of Justice and the two sides have agreed a system to sort out disputes that follows international law, rather than EU law, our political editor said.
In addition, she said the two sides have agreed to phase new fishing arrangements over five years, with the UK catching as much as two-thirds of the fish in UK waters by the end of the transition.
Amid speculation that both sides were close to unveiling a deal on Wednesday evening, European Commission spokesman Eric Mamer tweeted just after midnight GMT to confirm the talks would be continuing.
"Work will continue throughout the night. Grabbing some sleep is recommended to all Brexit-watchers at this point," he said.
"It will hopefully be an early start tomorrow morning…"
The deal document is thought to be around 2,000 pages long, with both sides having until 31 December – when the UK leaves EU trading rules – to get it approved by parliamentarians.
A deal would end the prospect of the two sides imposing widespread import taxes – tariffs – on each other's goods from 1 January, which could have affected prices.
EU sources said Mr Johnson and Mrs von der Leyen had been in contact in recent days an attempt to break the deadlock before an expected pause in negotiations for Christmas.

The basics
Brexit happened but rules didn't change at once: The UK left the European Union on 31 January 2020, but leaders needed time to negotiate a deal for life afterwards – they got 11 months.
Talks are happening: The UK and the EU have until 31 December 2020 to agree a trade deal as well as other things, such as fishing rights.
If there is no deal: Border checks and taxes will be introduced for goods travelling between the UK and the EU. But deal or no deal, we will still see changes.

It is believed one of the final obstacles being discussed include quotas for particular types of fish.
The UK has insisted on having control over fishing in its waters from 1 January and retaining a larger share of the catch from them than under the current quota system.
But the EU wanted to phase in a new fishing system over a longer period and retain more of its access to UK waters for boats from France, Spain and other member states.
The sides also disagreed over whether UK firms should continue to follow the same rules as companies within the EU – and on how future trading disputes should be resolved.

Analysis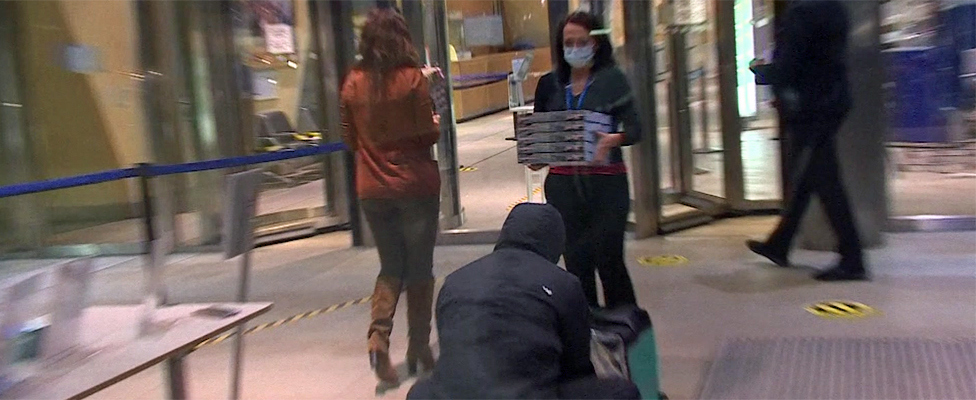 By Kevin Connolly, BBC Europe correspondent
As afternoon gave way to evening and evening gave way to night in Brussels optimism that agreement was close never dwindled, but never quite turned into a deal either.
At one point pizzas arrived for the weary officials – a delivery man on a bike turning up at the front gates of the European Commission.
It was understood that negotiators were still haggling over precise quotas of individual species of fish that EU boats will be allowed to catch in British waters.
The governments of individual EU member states must consider the details of any deal but they have been briefed regularly throughout the process and shouldn't find much if anything to surprise them.
The issue of how to promote the deal for public consumption is much more pressing for the British side than the European.
For the EU there are legal loose ends to be tied up but the European Parliament will only vote on a deal retrospectively at some point in the New Year.
In the UK the government will have to get any deal through parliament before 31 December.

The European Research Group of Brexit-supporting Conservative MPs has promised to reconvene its "star chamber" of lawyers – which was highly critical of previous Prime Minister Theresa May's withdrawal agreement with the EU – to analyse any deal that is reached.
Chairman Mark Francois and deputy chairman David Jones said it would "scrutinise it in detail, to ensure that its provisions genuinely protect the sovereignty of the United Kingdom"
BY BBC